This event has already taken place, and is shown here for information only.
THE VALUE OF THE ARTS IN OUR SANCTUARY WORK
Wednesday 11 May, 11:30-12 and Thursday 12 May 3-3:30
We are delighted to have been accepted to the programme for the UNESCO RILA (Refugee Integration through Languages and the Arts) Spring School Programme for the second year in a row.
Ashley Beckett, who leads our Arts Stream, will be contributing a PechaKucha presentation to the Spring School on Wednesday the 11th of May at 11:30 am and Thursday the 12th of May at 3pm.
Here's the session description:
City of Sanctuary UK is working to make the UK a welcoming place for people fleeing from conflict and persecution. We do this by working with individuals, businesses and institutions across the UK to encourage understanding and compassion. Our aim is that wherever people seeking sanctuary go, from schools to libraries, theatres to museums, they will find people who welcome them and understand why they are here.
One of our key areas of focus is the role of arts in building this movement of welcome. We call this our Arts Stream of Sanctuary; this is all about celebrating the arts organisations that work with refugees, tell stories of migration and bring communities together – all whilst encouraging more organisations to do the same. We have an amazing network of art galleries, theatres, cinemas, museums, and studios all working together to create a culture of solidarity, understanding and compassion.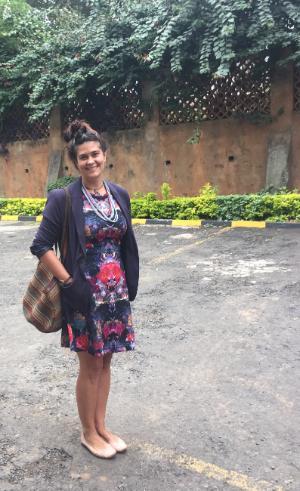 Ashley Beckett is the Coordinator for London for City of Sanctuary UK as well as the Arts Stream and Libraries Stream Lead. She has worked in the refugee sector in the UK, US, Kenya and Uganda for over ten years. She has experience in arts education and arts mentorship and brings these two expertise together in her work with City of Sanctuary.